Time to start blogging again
Blog
Updated: Wednesday, June 20, 2012 | 2:00 PM
Time to start blogging again
Last time I blogged, I was delivering papers on the side. It was over a
year ago. Cody was about 6 months old whereas now he is 1 and a half!
He's grown so much and I'm so proud of him. His favorite words are
cars, byye, baby, and of course mama and dada. I've grown so much
especially the last 9 months. My wife went to work part time in the
hours that i'm not working. Getting to spend half a day every day with
my little guy has been rewarding. To not only spend the time with him,
but to learn all that goes into taking care of a baby by yourself and
helping out around the house. It's hard! But you learn to do all those
things, learn to be cool with washing dishes and preparing meals, to
get yourself up and do what needs to get done. These last 9 months have
served a purpose and now Sarah feels the longing to be at home as a
wife and mother and I respect that, so I just found a 2nd job that I
feel I'm going to be able to enjoy and will be good hours with good pay,
and I won't get burnt out at. I start training tomorrow at Research
USA calling businesses around the Country, getting their current
information. I'm excited about where God has Sarah and I and what is to
come. He has always been faithful to make us more like him and provide
for us what we need.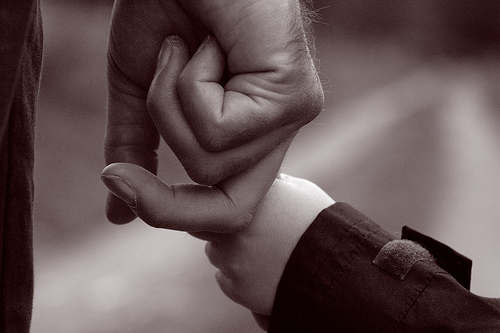 View Comments (0)
Add Comment